Clear strategies to help you achieve financial & life success.
We help you navigate life's obstacles so you can focus on what's important to you!
Financial Planning | Wealth Management | Investment Advisors
ClearWater Wealth Management believes in being fully dedicated and transparent to you about your investments. Successful client relationships are built on sound values that are maintained at every level of our organization. By focusing on your long-term goals, our financial planners will develop a tailored strategy unique to you.
Integrity: We believe that by listening better, we can better understand the needs of our clients. We strive to build client relationships based on open, honest interactions. We hold the highest ethical business standards and continually pursue excellence in personal client service.
Confidential Advice: Your financial needs are often determined by the changing needs of your family's life. Planning for such needs includes that is often confidential or sensitive in nature. For this reason, ClearWater adheres to a policy of confidentiality.
Personal Service: We tailor not only our advice, but also our service, to the unique needs of each client. From customized investment strategies to personalized financial planning and communications, ClearWater strives to exceed your expectations for personal financial services.
Sound Investment Practices: We incorporate multiple investment strategies and practices to build portfolios that provide the greatest potential for return given each investor's tolerance for risk. To learn more about us and our approach, contact one of our investment advisors today.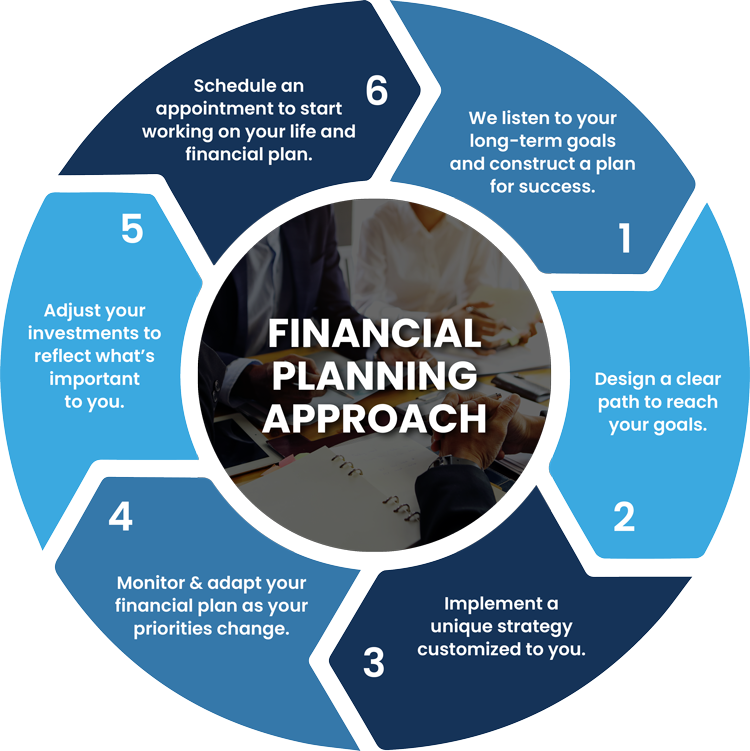 0
+
Years Combined Experience
$
0
+
Million Under Management
Our Financial Planning Process
We build a solid foundation to aid in the success of your financial goals.
Meet Our Team
Get in touch with our team today to schedule an appointment!
From our Blog
Latest News From Our Financial Planners
Contact Our Advisors
We have 5 primary locations and dozens of satellite branches throughout Michigan to better serve our clients. Our investment advisors have the ability to meet clients virtually anywhere. Whether that's a coffee shop, your home or on a Zoom meeting, we're committed to you! Get in touch with one of our offices below to schedule an appointment.
Clearwater wealth management is a trusted financial institution that partners with a number of credit unions across the state of Michigan. CW works with the members of those credit unions but also offers those same services to the general public. As a trusted partner with these credit unions, you're able to meet with us at any of these locations or at a location of your choice.
University of Michigan
Credit Union
4440 Jackson Rd
Ann Arbor MI 48103
(734) 662-8200
ext. 2700
Community West
Credit Union
3089 44th St SW
Grandville, MI 49418
(616) 261-5657
ext. 8209
Arbor Financial
Credit Union
1551 S 9th Street
Kalamazoo, MI 49009
(269) 544-3436
Gerber Federal
Credit Union
300 S Adams Street
Newaygo, MI 49337
(616) 924-4880
ext. 138
PFCU
Credit Union
9077 Charlotte Hwy
Portland, MI 48875
(844) 517-3611
ext. 1189